I ended up buying 2 solo ads from Chris Jenkins because I forgot to write it down. I bought 500 clicks for $150 or $0.30 a click.
Here are my receipts:
1.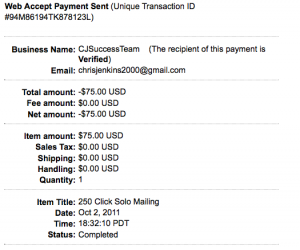 2.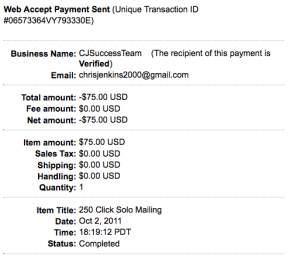 Chris promote my Top Plugins for WordPress site
Here are my results:

626 clicks (126 more than expected) 213 new subscribers for a 34% conversion rate or a cost per subscriber acquisition of $0.70
I recommend buying a solo ad from Chris. Have you bought a solo ad from him before? Leave your comments below.
Click here to buy a solo ad from Chris Jenkins