I bought a solo ad from Mark Gurney for 250 clicks for $85.
Here's my receipt: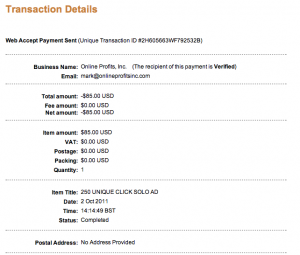 Here are the results:

262 unique clicks (12 more than expected), 79 optins, and a
conversion rate of 30% which is just slightly less than my overall
average of 38% for this squeeze page.  Basically I paid $1.08 per lead.
Go Here to Buy a Solo From Mark Gurney