I bought a 250 click solo ad from Brocha Weiss for $80 which is $0.32 per unique.
Here is my receipt: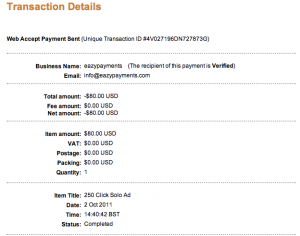 Brocha promoted my Top Plugins for WordPress site
Here are my results: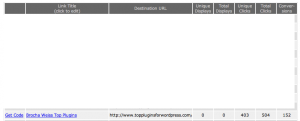 Brocha sent 403 clicks (153 extra) and I got 152 optins for a conversion rate of 38% or a cost per subscriber acquisition of just $0.53 per person.
I'd recommend buying a solo from Brocha.
Go here to buy a solo ad from Brocha Weiss