I bought a solo ad from Kenneth Reno, well actually a Business builder package as it included a bunch more stuff. 3 500+ click solos, minimum 20+ affiliates for a product,
and Ken promoting a product of mine as an affiliate for $497. This package is currently
sold out but you can see it here 
Here's my receipt: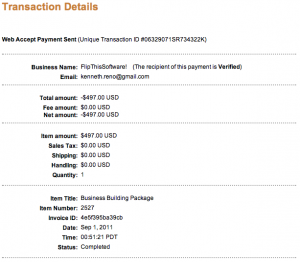 When Ken isn't running this big special his solo ads are $289 for 500 clicks or $0.58 a click. I will use these numbers for my calculations even though I got a big discount buying the Business Builder Package.
He promoted my Top Plugins for WordPress site
Here are my results: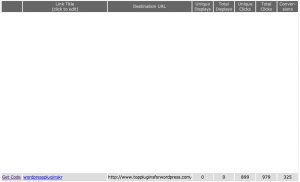 I got 899 clicks (399 extra!) and 325 optins for a 36% for a cost per subscriber of $0.89
I recommend buying a solo ad from Kenneth Reno
Have you bought a solo from Kenneth? Post your results below.
Go here to buy a solo ad from Kenneth Reno